What is J-Novel Club?
Your #1 Source for Light Novels and More!
J-Novel Club is a digital-first publisher of Japanese light novels and manga, started and staffed by light novel lovers like you! We scour the internet to find the coolest, most exciting series, and work with top Japanese publishers to bring them to the English-language audience!
There are three ways to read our titles:
Subscribe!
Buy Digital!
Buy Print!
Become a Subscriber!
For as little as $4.50/month, you can read all our new books as they're being translated in weekly installments—and before they go on sale! We publish a lot of books every month, and you can read them all with this one subscription!
Not enough? We also offer around 30 additional volumes from a number of series on catch-up every month, mixing our top titles and hidden gems! Streamed parts of volumes expire from the library when the final ebook is released, so catch-ups are a great way to binge on a new series you've been wanting to try out that has been published for a while.
Discuss your favorite series with other subscribers and the staff on our forums and Discord server!
Want to read on the go? Our app is available for iOS and Android!
Can't get enough? Go Premium and get discounts for buying ebooks from our site—they're compatible with any device and come with special bonus content!
Free Account
✔️ Read Part 1 of all books for free
✔️ Buy Coins and redeem books! Coins never expire!
Regular Membership
✔️ Read volumes being translated with new parts each week!
✔️ Exclusive access to the Members-Only forum
✔️ Buy Coins at a 5% discount!
Premium Membership
✔️ Includes everything from the Regular Membership!
✔️ Get 699 J-Novel Coins each month!
✔️ Buy Coins at a 15% discount!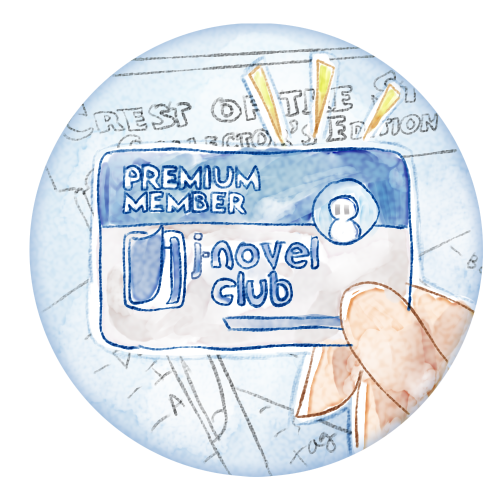 J-Novel Coin Prices
Members get a 5% discount, and
Premium Members
get a 15% discount!
I'm Still Not Sure…
No sweat! Even as a non-subscriber you can still:
Read free previews! We put up the first part of each book as a permanent taster. Check them out, and try before you buy!
Sign up for our newsletters so you know when all your favorites have new volumes coming out in stores!
Follow us on Twitter, Instagram, Twitch, and YouTube for updates, contests, reviews, and more!
Why not preview these titles for a little taste of what we have to offer?
Give Me All the Ebooks!
You can buy our light novels on BookWalker, Google Play, Apple Books, Kobo, Nook, Amazon, and more!
Our manga is available through BookWalker, Google Play, Apple Books, Kobo, ComiXology, and Amazon!
Premium Members get 699 Coins every month to download a Premium light novel directly from J-Novel Club, plus 699 bonus Coins for signing up!
Anyone can buy J-Novel Coins to redeem for Premium ebooks! Regular Members get 5% off, while Premium Members get 15% off! Coins do not expire and can be redeemed even without an active subscription!

On our site, most Premium light novels cost 699 coins, while most Premium manga cost 899 coins.

Premium Editions of our novels can be read using any EPUB device and usually contain bonus content like additional short stories and textless full-color illustrations!
Buying or preordering a Premium ebook lets you read all translated parts on both our website and our app, even if the parts are expired or you are no longer a member!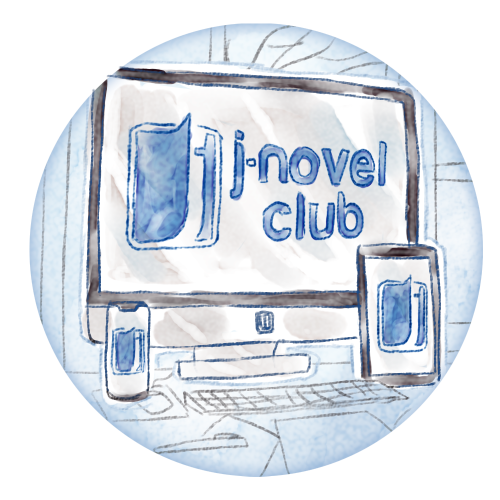 It's Not Mine If It's Not in Print!
We've got you covered! As of 2018, we've been printing a selection of our books as well! You can get them from Right Stuf Anime, Barnes & Noble, Kinokuniya, Powell's, Amazon, and your local booksellers of choice. If a book's not on the shelf, just ask! They'll be happy to order it in for you.
For our non-US based readers, check with your local book seller — all our books have international distribution and are available via special order if not stocked by default.
Browse titles with physical releases
Let's Get to Reading!
We hope that you enjoy browsing our library of titles and look forward to seeing you around! Happy Reading! 📘